PIERRE LÉON – The Quiet Radical
The CineBH International Film Festival was one of the first festivals to take an interest in the work of a very singular filmmaker: Pierre Léon. In 2014, the festival exhibited "Par exemple, Electre" (2012), a film that provokes a strong reaction, and put us in touch with other films from a career that has lasted almost three decades."Deux Rémi, deux" was exhibited the following year, before it opened in the theaters in Brazil.
How did such a discreet, mysterious and fairly unknown director came to us? At first, from his activity as a film critic;a great admirer of Carl Dreyer, Pierre Léon is part of the staff of the magazine "Trafic," founded by Serge Daney and Jean-Claude Biette - the latter, is an already deceased critic and (brilliant) filmmaker, who was a subject for Léon's documentary "Biette" (2011), and for the book he wrote "Jean-Claude Biette, Le sense du paradoxe". Léon is an elegant devil's advocate, devoid of arbitrariness. He hits his targets with precision. In an interview for the magazine "Lumière," he reviewed the history of cinephilia, and questioned the contemporary criticism (especially the Cahiers du Cinéma) on their criteria, and on the possible exhaustion of its subject.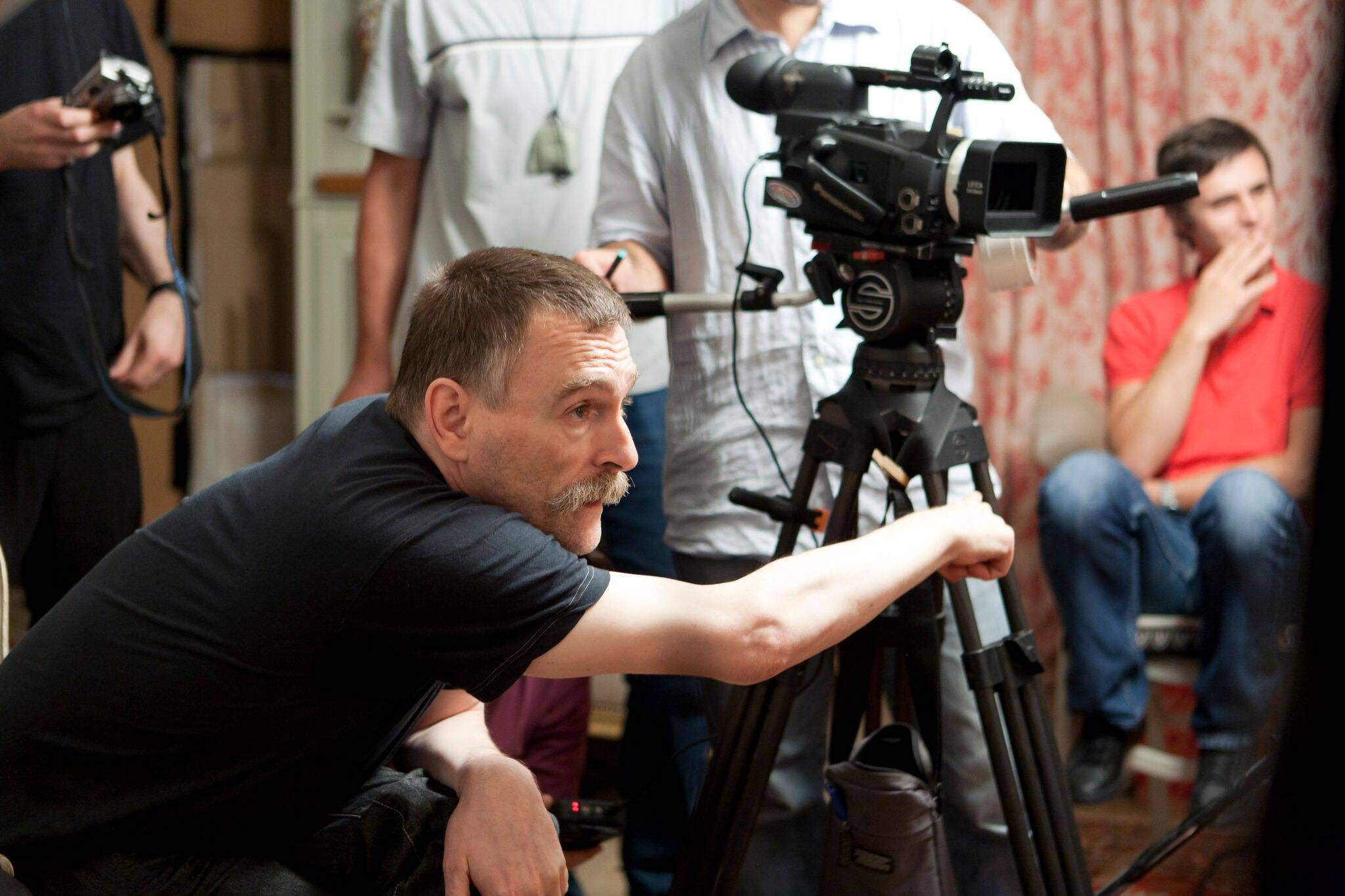 His speech, his texts, and his films reveal a remarkable personality. He is a part of a tradition of filmmakers (if we can call it that), specifically french, children of the cinephilia culture, who combined criticismwith filmmaking — from Alexandre Astruc, going through the "young turks" (Truffaut, Godard, Rohmer, Chabrol and Rivette), the solitary radical Luc Moullet, through Jean-Claude Guiguet, Jean-Claude Biette, Paul Vecchialli and Louis Skorecki. He is also an actor, and we can see him on films like "La France" (2007), by Serge Bozon, "Le complexe de Toulon" (1996), by Biette, and "Les cinéphiles" (1989), by Louis Skorecki, and also in some of his own films.
A filmmaker of modest productions and vigorous ideas, Leon brings traces and insinuating elements with his extreme scenic restraint, his romanesque perspective and with the modern consciousness prone to digressions. Literature is one of his inspirations, Russian literature, in particular, is present his the approaches to Dostoyevski: "L'adolescent" (2001), "Octobre" (2006), "L'idiot" (2009) and "Deux Rémi, deux" (2015), which is the adaptation of "The Double".
There are many recurring elements in his work, but it's hard to define a "Léon style," because his films reveal too many paths, determined by the circumstances of each production: with funds or without, in video or film, short or feature film, a more artisanal production or with commercial interests. Because of this, each film is different. Yet, even with all the changes in format and tone, there's still a common lyricism in all of his works. His literary foundation and theatrical temperament are evident, as well as the importance of editing and of some of his recurring collaborators (Serge Bozon, Bernard Eisenchitz, Jeanne Balibar, his brother Vladimir Léon, Laurent Lacotte, and editor Martial Salomon).
A retrospective of Pierre Léon's films, therefore, is an opportunity to see gathered together the works of an almost secret collection, with an artisanal feel, of films that are small essays (Phantom Power, Lì por Lì), with the restraint and gravity of small dramatic research laboratories (Octobre, Par exemple, Electra, and Duas damas sérias), films with a mise en scène of concentrated and carefully framed spaces ("L'idiot", "Guillaume et les sortilèges"), with the romanesque always in the horizon and, in some cases, the whimsical ("Deux Rémi, deux").
Pierre Léon's discreet presence in the French cinema shows an obstinate filmmaker with a strong personality, who has built a solid uncompromising work, with experimental traces but never impervious. His creative and artisanal inklings are curiously linked with a playful tone, of irresistible grace and beauty, so well expressed in the songs, the characters sings sung (or listen), in some of his films.
Besides this retrospective, new in Brazil, and a master class with the filmmaker, he will also comment on some sessions. To accomplish this, we asked him to pick three films to be a part of the programme. He chose: Ernst Lubitsh's "Clunny Brown" (1946), Jack Hazan's "A bigger splash"(1974), and Marguerite Duras' "Le camion" (1977).
Pierre Léon's efforts have been recognized, over the last few years, in retrospectives and tributes outside France. What make countries like Portugal, Argentina and Brazil relate with this filmmaker? We could say, it's because he is at the margins of the contemporary film market, like a good portion of Brazilian, Argentinian and Portuguese cinema are, but certainly it's not just because of this. Could it be the beauty of his films? Perhaps. In any case, seeing his films shown at a retrospective could give us clues to understand this sincere and enthusiastic admiration that we have for both the work and its director.
Francis Vogner dos Reis
Marcelo Miranda
Pedro Butcher
Curators